SOLO FIGLI
Esprit Nouveau Pavilion, Bologna, Italy
SOLO FIGLI (Just Children) is a collective exhibition organized in collaboration with Istituzione Bologna Musei and Regione Emilia-Romagna for Bologna Art City 2017. It displays 33 small size sculptures in close relation with the architecture of the Esprit Nouveau Pavilion, designed by Le Corbusier and rebuilt in 1977 in front of the main entrance of Bologna Fiere. The event is .
The artwork that David Casini has realized for this show is titled Giovane con disegno di pupazzo like the painting by Renaissance artist Giovan Francesco Caroto (1523). Casini's little sculpture, which hangs from one of original Cassina's piece of furniture by Le Corbusier, represents a tribute to Caroto's masterpiece, particularly important because it is one of the first artworks that shows a child in his real appearance.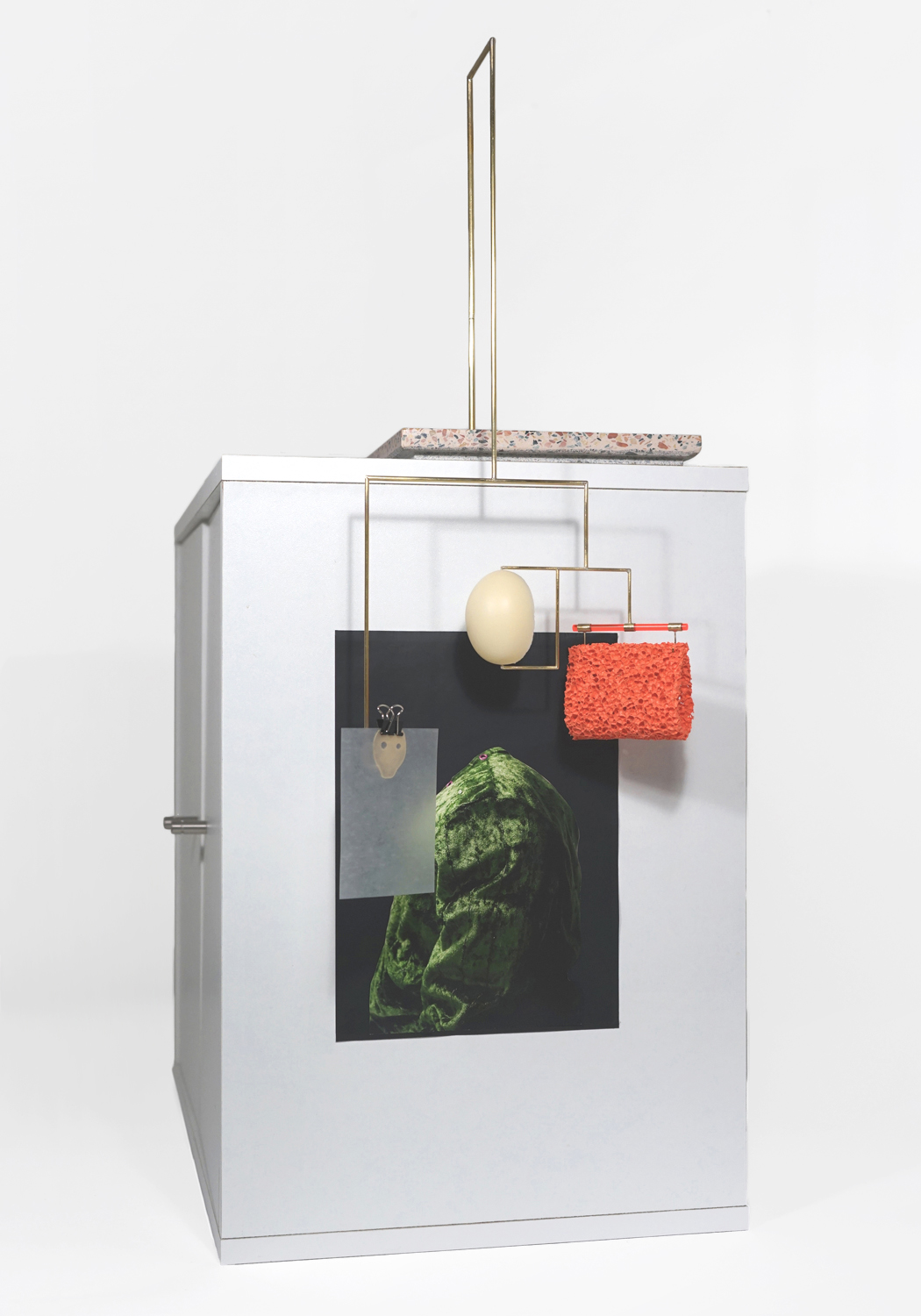 Giovane con disegno di pupazzo, 2017, marble grit, brass, resin, silicone paper, UV printing on metallic paper, h65x25x28cm.
Giovane con disegno di pupazzo, 2017, Esprit Nouveau Pavilion, Bologna, Italy.